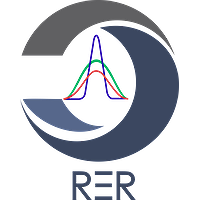 Reliability Engineering and Resilience
About
The Reliability Engineering and Resilience (RER) is an international open-access journal (online) published quarterly by Pouyan Press which was founded in 2018. The idea behind Reliability Engineering and Resilience is to answer the safety problems concerns which may refer to a component or complex systems. The reliability engineering attempts to measure the safety of structure, stipulate the minimum required safe level for, and propose a methods and tools to implement the optimum safety level a component or systems. Also, the resilience attempts provide a tools or mechanism to avoid an undesired failure.
The focus of this journal is on applications of reliability engineering and resilience methods in several problems. Domains of applications a broad range of engineering and technology scopes including structural, aerospace, biomechanical, mechanical electrical engineering. Articles submitted to this journal could also be concerned about the most significant recent developments on the topics of probabilistic approaches in engineering. The journal also provides a forum where engineering researchers can achieve information on relevant new developments in structural reliability and residence. We encourage the submission of manuscripts that make an authentic reliability and resilience contribution to a challenging engineering problem.
Review policy on Publons 
Does not allow reviews to be publicly displayed
Only allows reviewers to display the journal they reviewed for
Reviews
In accordance with Reliability Engineering and Resilience's editorial policy, review content is not publicly displayed on Publons.
Interested in reviewing for this journal?
We can put registered members of Publons' reviewer community in touch with partnered journals they would like to review for. Register now to let Reliability Engineering and Resilience know you want to review for them.
Top handling editors on Publons (Manuscripts handled)
Editorial board members on Publons
Journal/Conference Endorsement