START BUILDING YOUR PROFILE AS AN EXPERT IN YOUR FIELD
CONNECT WITH TOP JOURNAL EDITORS
WORK WITH YOUR MENTOR TO COMPLETE YOUR FIRST REAL REVIEWS
The Publons Academy is a free peer review training course for early career researchers, developed together with expert academics and editors, to teach you the core competencies of peer reviewing.
Start building your reviewing profile
As a graduate of the Publons Academy, you will:
Break into the world of expert peer reviewers
Overcome any fears you have about performing pre-publication reviews
Fully understand how the peer review process works
Have reviewed published papers in your area of expertise
Be endorsed by your mentor
Connect with editors at relevant journals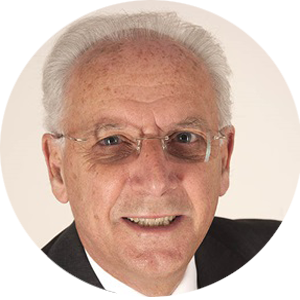 "The review by peers is a tried and tested method for the evaluation of new findings before publication. In science, the method has a long history and, as in all branches of scholarship, it places great demands on reviewers whose assessments must be honest, fair, safe and independent. The establishment of the Publons Academy is a key step in helping to ensure reviewers have access to rigorous training for this task of truth-seeking."
Sir Brian Heap CBE ScD FRS, St Edmund's College, Cambridge
Why Publons?
Hundreds of thousands of expert reviewers
Free and on-demand. Complete the course anytime, anywhere
The world's largest library of reviews. The best examples and resources at your fingertips
Perform real reviews with guidance from your mentor and build out your profile as an expert reviewer
The Course
Ten modules that will teach you how to review
1. Welcome to Publons Academy
Get an overview of what will be covered in the modules and how the course works
2. Academic publishing and peer review
Get an overview of the workflow of academic publishing and different types of peer review
3. What journals want
Learn how to communicate with editors and what skills they value in peer reviewers
4. Ethical considerations
Learn about author and reviewer biases, conflicts of interest, and misconduct
5. At first glance
Learn how to approach a review, and what to look for in titles, abstracts, and reference lists
6. Evaluating introductions
Learn what should be included in an introduction and what to look out for and comment on
7. Evaluating methodology
Learn what makes a sound study design and how to recognise a poor one
8. Evaluating data and results
Learn what to look for when evaluating data in tables and figures in the results section
9. Evaluating discussions and conclusions
Learn what should be included and what to look for and comment on when evaluating discussions and conclusions
10. Structuring your reviews
Learn how to structure and effectively communicate your constructive review
Your Journey through the Course
Designed together with world renowned experts
including:
Hosted on Publons
The platform trusted by hundreds of thousands of expert reviewers and thousands of top editors.
Publons would like to thank all our Publons Academy beta testers from around the world, including our friends at MiRoR, who helped us to test and refine v 1.0 of the Publons Academy.