Join our growing network of supervisors and help train the next generation of peer reviewers.
No one becomes an expert in anything overnight and peer review is no exception. It takes time, guidance, feedback, patience and a motherlode of practice. It also takes courage because, you know, protecting the public from false findings and misleading research is kind of a big deal.
Once you become an expert reviewer you're set. It helps you stay abreast of developments in your field, hones your research and analysis skills, and highlights your subject-matter expertise. Added to that, you can showcase your contributions as a 'Service to Research' in all kinds of applications (promotions, grants, funding, visas - you name it) by exporting your Verified Record on Publons.
Yep, there are a lot of benefits to becoming a skilled reviewer… but then there's that little thing called The Future.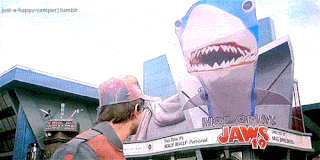 As time goes on and you age with (oh so much) grace and dignity, new academics will be striving to break into the world of peer review.
It's a tough gig, though, right? Remember when you first started out? It can be hard getting in front of editors and proving your worth as a reviewer and researcher.
You can help them do this.
But what would you say if they asked? Yes? No? Maybe yes? Maybe no? Only if there's cake involved?
...That's understandable. But put down that slice (unless it's cheesecake) and hear us out because helping new reviewers isn't actually that hard, and the benefits are a-plenty.
Our newly launched Publons Academy facilitates the interaction between new and experienced reviewers to improve the quality of published research.
Our free and on-demand course was developed together with expert reviewers and editors to help train the next generation of peer reviewers. It includes ten modules with short videos and practical exercises to motivate and engage new academics in review excellence.
To graduate from the Publons Academy, students must first submit three practice (post-publication) reviews to their supervisor. That's where you come in. Supervisors provide feedback on the reviews and, once satisfied, endorse the students as an expert reviewer in their field. We then close the loop by connecting the student with top journal editors.
The beauty of this for supervisors is it's a small act with big results. By helping a student graduate from the Academy, you'll:
Join a growing, global network of expert supervisors helping to improve the quality and integrity of scholarly communication.

Receive evidence for every student you help graduate on your Publons profile and in your Verified Record

Use an innovative new teaching solution and receive feedback from students you supervise.
This 'what, how and why' is critical to demonstrating your Service to research in your CV , in funding applications, and for receiving academic CPD/CME points. It's also useful for faculty assessments, annual reviews and promotion applications at your institution.
That means, at the end of the course, your student will be a better reviewer and reseacher, the editor can widen their reviewer pool, and you'll improve the quality of research in a way that can also accelerate your career.
Find out how to download your Verified Record here.
So, what do you say? Will you be part of a collective effort to develop new reviewers and make better research happen faster?
You can find out more here or you can directly register as a supervisor here. Even better, invite students that you can supervise to sign up for the Publons Academy today.