Ever awkwardly listened to your colleagues complain about too many peer review requests? Do you desperately nod your head in agreement despite the fact no journal editor has ever approached you?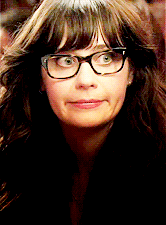 It's ok. You're not alone: There's a paradox in peer review and you're probably caught up in it.
Research shows that new academics want to review but are unsure of how to start. At the same time, editors struggle to find new candidates and only a small proportion of reviewers do the lion's share of work.
This isn't an ideal or sustainable scenario, and it's causing a bottleneck in scientific research.
Those involved in peer review will know it's a great way to stay abreast of the latest research trends in your field, improve your own writing skills and learn how to better present your own research to journal editors. Peer review also helps you to forge those critically important relationships with editors at the elite journals in your field, which helps when you submit your own work for publication.
(Learn how to advance your career with peer review).
Unfortunately, the peer review paradox means these benefits are more or less limited to senior researchers.
Senior researchers are an editor's obvious go-to and generally dominate their pool of potential peer reviewers. They've had more time to increase their academic visibility in papers and conferences, hone their technical and networking skills, and become an easily-searchable (and easily remembered) expert in their field.
While those who publish a lot should also review a lot, this lean towards seniority isn't fair on editors or researchers new and old. It can slow down the review process, result in unbalanced workloads, and prevent serious, knowledgeable and reliable early career researchers contributing to, and benefiting from, peer review.
So what can you do as an early academic to get onto an editor's peer review database?
Check out our top ten list for sourcing your first peer review:
How to become a reviewer: Top 10 tips
1. Contact editors directly: Email the managing editor of journals that interest you, describe your area of expertise and ask to be added to their reviewer databases. You can also do this directly on Publons. Register for a free account and volunteer to review for any journal that partners with us. We'll let the editors know and they will contact you when your skills match their needs.
2. Join researcher networks: Sign up to the online networks associated with your field and reach out to editors on there. For example, there's Researchgate for connecting with researchers, ORCID so you have a unique researcher identifier and, of course, Publons - the home of peer review - to build your profile as an expert peer reviewer and be discovered by editors from elite journals.
3. Attend conferences: Go to conferences related to your field and seek out editors in the panel or audience to volunteer in person. Better yet, accept discussant roles for conference papers.
4. Complete Peer Review training: Attend in-person workshops to learn from and network with experienced reviewers and editors. You can also complete the Publons Academy - the free, on-demand peer review training course to master peer review. Upon graduation you'll have written a post-publication review that's endorsed by your supervisor, and be able to show editors at elite journals that you're a qualified reviewer.
5. Get recommendations: Similar to the above, talk with senior colleagues in your institution and ask if they can recommend you to editors in your field.
6. Try it out: Work with your colleague on their next peer review or, subject to the editor's approval, do it for them. You can even get an independently verified record for helping with the review on Publons, and start building your profile as an expert reviewer.
7. Publish, publish, publish: Submitting your research to journals is a good way to get noticed. Once your paper is accepted take the opportunity to ask the editor about peer review.
8. Talk to other authors: Increase your academic visibility in a general sense. Journals often ask authors to suggest reviewers, and so if you make yourself known to authors you'll eventually make yourself known to editors.
9. Follow up with editors: Follow up with any editors you've had contact with in the past and let them know your availability. Ask them to extend your offer to their co-editors.
10. Don't give up: Timing is key to getting noticed. If your skills don't match the immediate skills required by the editor, that doesn't necessarily mean they won't in the future so try again in a few months.
Let us know how you get on - we're keen to hear your feedback. And if you're an editor looking for more peer reviewers - stay tuned for our top ten list on how to find early career researchers for peer review.
Want to learn more? Become a master of peer review and connect with top journal editors as a graduate of the Publons Academy - A free online course designed by expert reviewers, editors and Nobel Prize winners.
Enrol today