Publons helps institutions showcase their influence over world research by providing unprecedented evidence of their researchers' peer review and editorial contributions.
Raise your institution's profile and discoverability as a center of research excellence.
Set your institution apart in funding and assessment rounds with new evidence of your researchers' influence over published research.
Understand researchers' true workloads for promotion and tenure applications.
Give your researchers the tools they need to flourish and stay abreast of trends in their field.
Quantify your institution's contributions to the global publishing enterprise.
The untapped metric demonstrating influence and impact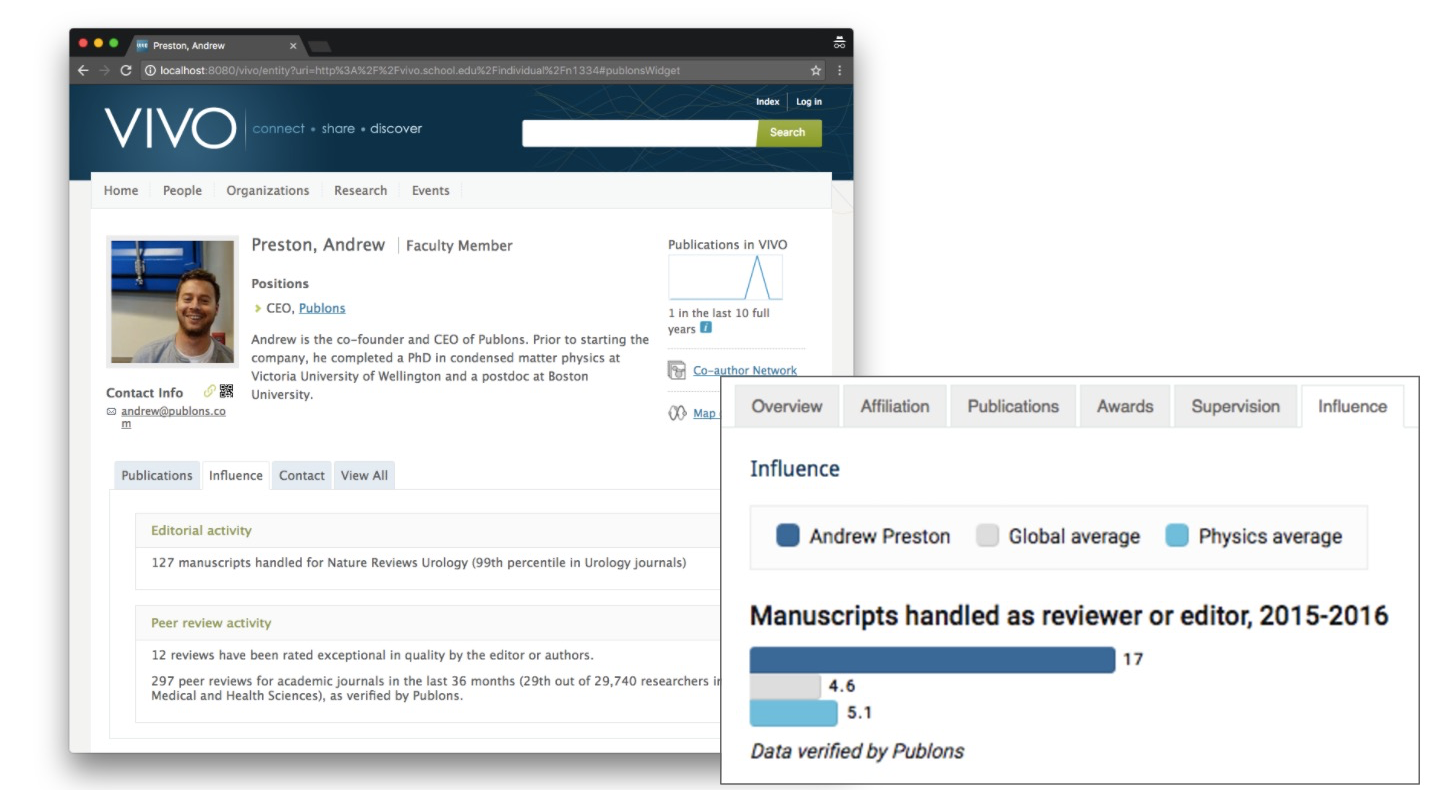 Automatically populate public research profiles and internal records with complete, up-to-date information backed with evidence verified on Publons.
Seamless integration into all research information systems to provide verified records of researchers' peer review and editorial activity.
Accurate review and editorial data for CPD assessments, promotion and tenure applications, researcher CVs and internal reports.
Promote ORCID uptake thanks to our partnership enabling sign-up with ORCID or email.
Continually innovating to make peer review more rewarding and accessible through partnerships with leading publishers.
A dedicated support team.
Case Study: University of Queensland
Exclusive tools & resources to accelerate careers
Utilise the Publons Academy to train aspiring reviewers and fast-track their careers.